Structural Fire Protection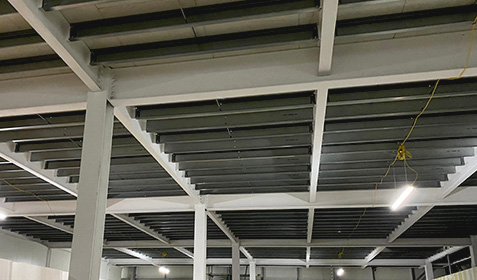 Designed to provide an extra layer of fire protection, our Intumescent paints and Intumescent sprays deliver up to 120 minutes of passive fire protection when exposed to high temperatures.
Available in both matte and high gloss finishes, this innovative passive fire protection solution works by expanding significantly when exposed to intense heat. As it expands, it becomes less dense, allowing it to act as an effective insulator, restricting the impact of fire on structural steel.
BOARDED FIRE PROTECTION SYSTEMS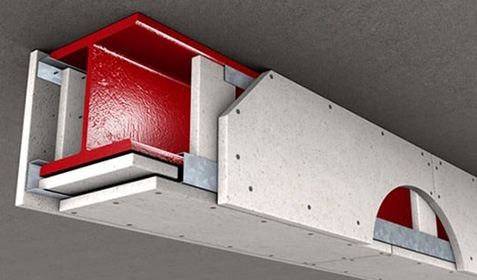 Equipped to provide up to 240 minutes of non-combustible passive fire protection to structural steelwork, Boarded Systems offer an affordable and efficient method of protecting a wide range of spaces.
Durable, strong, and resistant to water, fire boarded systems are compatible with a number of decorative applications such as paint and plaster.
CEMENTITIOUS FIRE SPRAY SYSTEMS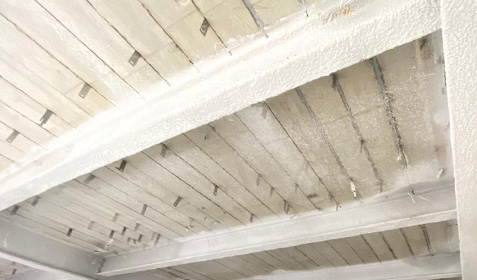 Fast, efficient, and reliable, Cementitious Fire Spray Systems are commonly used within the petro-chemical and commercial steel market and can provide up to 240 minutes of passive fire protection to structural steelwork and concrete elements.
This fast acting fire spray system can also be applied to other materials and structures such as metal doors, return air plenums, roof decks, and concrete frames, enhancing the thermal performance of structural components.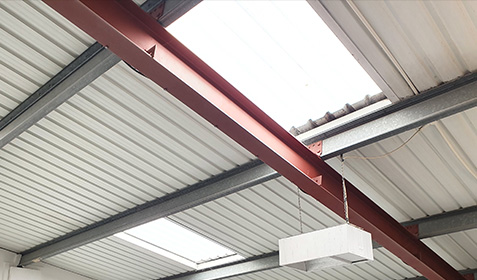 Our Anticorrosive coating of structural steel has been designed to provide an efficient, cost effective, and reliable way to prevent the corrosion of steel in a wide range of applications.
Resistant, easy to apply, and compatible with a variety of climate zones where exposure to excessive humidity can lead to corrosion, anti-corrosive steel protection will optimise the longevity, performance, and functionality of equipment.
BLAST PROOF CEILINGS AND ENCASEMENTS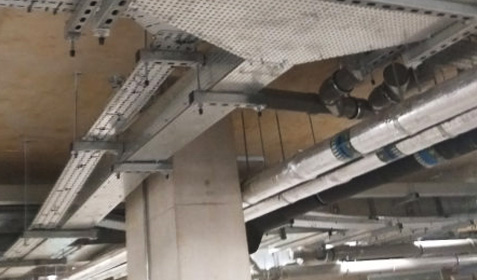 Ceilings
Self-supporting ceiling systems have fire resistance periods up to 240 minutes in terms of BS EN 1364-2 and BS 476: Part 22: 1987 for fire attack from below, for spans of up to 4.4m and unlimited width.
Service Encasements
Services when exposed to the heating conditions and performance criteria of BS 476: Part 20: 1987 the enclosures have a fire resistance of up to 240 minutes (integrity and insulation).
Fire Stopping & Penetration Sealing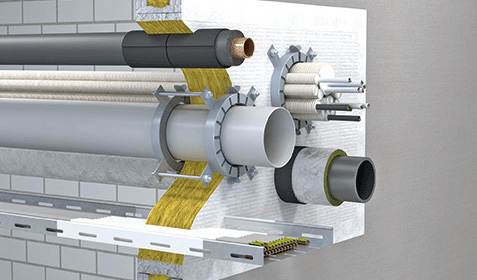 Ensuring to integrity of fire resistant compartments and preventing the passage of toxic gases, fire, and smoke to neighbouring areas for up to 240 minutes, our fire stopping, Intumescent Sealant is compatible with the majority of surfaces.
Intumescent sealants expand under thermal pressure, allowing them to fill gaps between building interfaces.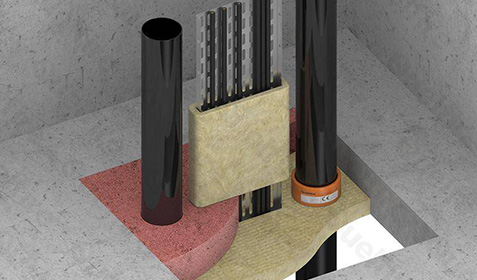 Offering an effective smoke seal and up to 240 minutes fire resistance, Fire Compounds play a fundamental role in passively preventing the spread of fire around penetrations in floors and walls.
Gypsum based with thermal and acoustic properties, fire compounds are optimised for use in service risers and plant room floors, where a loading of the penetration is necessary.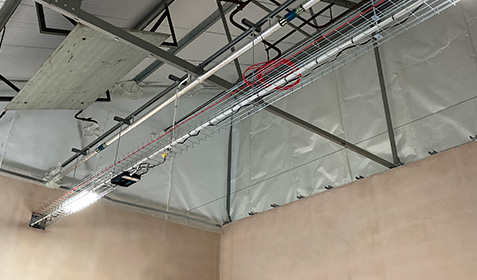 Providing improved acoustic performance and effective fire protection of up to 240 minutes, fire barriers are high-density systems that help to stop fire spreading through openings in floors and walls as well as between neighbouring buildings.
By maintaining compartmentation, fire barriers provide up to two hours of passive fire protection, ensuring that escape routes aren't blocked or compromised.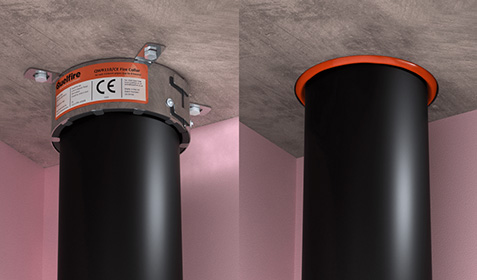 Pipe wraps and collars are primarily designed for retro-fit to plastic piping or trunking where it passes through fire resistant structures such as walls or floors.
In the event of a fire, the collars' intumescent core rapidly expands to crush the pipe or trunking, which seals off the area and maintains the fire integrity of the structural element.
Pipe wraps and collars offer up to four hours of fire protection to pipe services running through walls and floors.