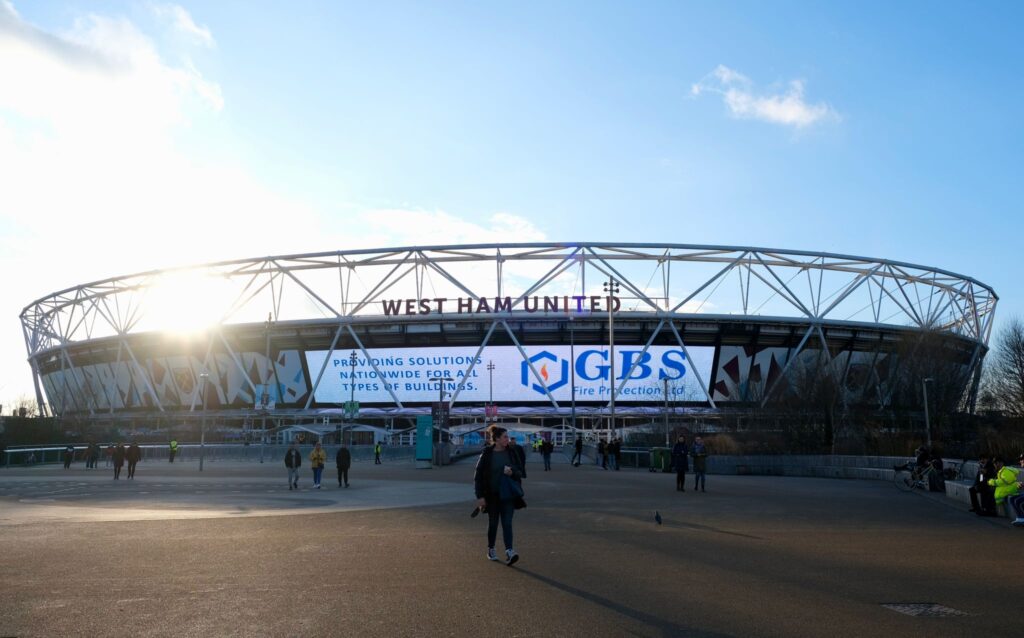 GBS wrap at the London Stadium
The GBS Fire Protection LTD team are back from a well-earned break. Fully refreshed and are full steam ahead into the New Year.
With another year forecasted in line with our ambitious growth strategy we have several exciting projects in the pipeline we can't wait to share with you all.
Firstly, we are thrilled to announce we have signed an associate partnership deal with Eleven Sports Media for the next three years.
With this partnership the GBS Fire Protection LTD branding will be showing in The London Stadium at all premier league matches.
The banner will be shown on the external jumbo screen (SEE PICTURE ABOVE), mid-tier LED wraps within the ground and on 1,400 TV screens around the stadium.
Being local to the stadium we are extremely proud to partner and even more so to get our brand out to a much wider audience.
Please let us know if you see our branding at a match!