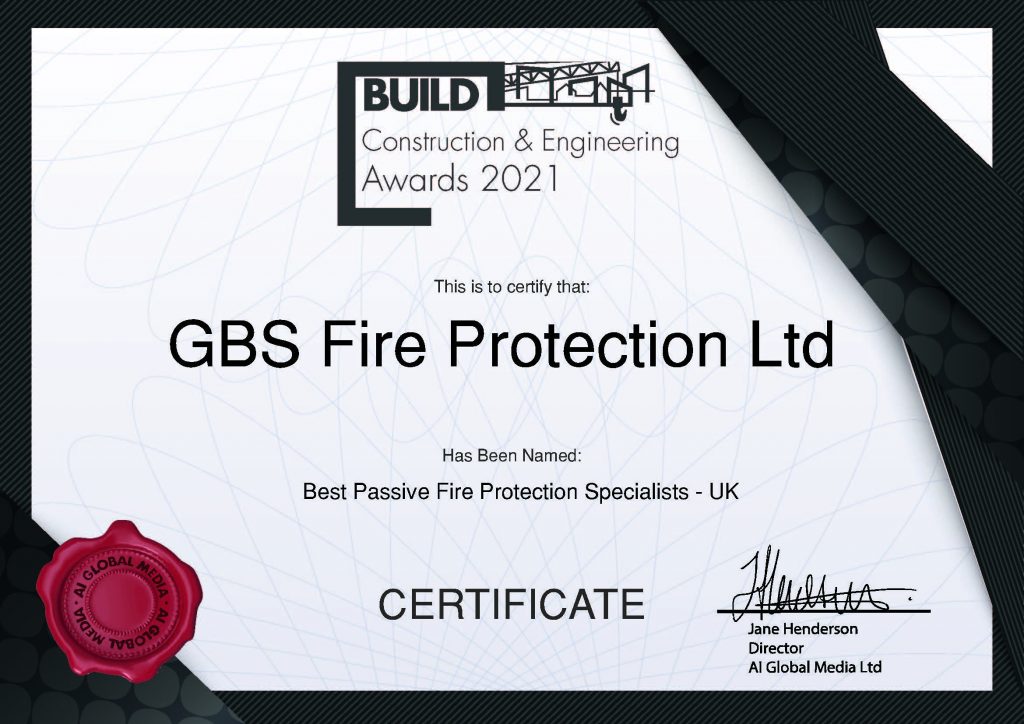 Our year here at GBS Fire Protection HQ keeps going from strength to strength.
In August the South England Prestige Awards voted us "Fire Protection Service of the Year" for the second consecutive year. It's great to win awards and even better to retain our crown. This was a huge achievement of which our team are incredibly proud.
We can now announce our second award of the year…
(drum roll..)
GBS Fire Protection LTD have been awarded, "Best Passive Fire Protection Specialists – UK" in the
Build – Construction and Engineering Awards 2021.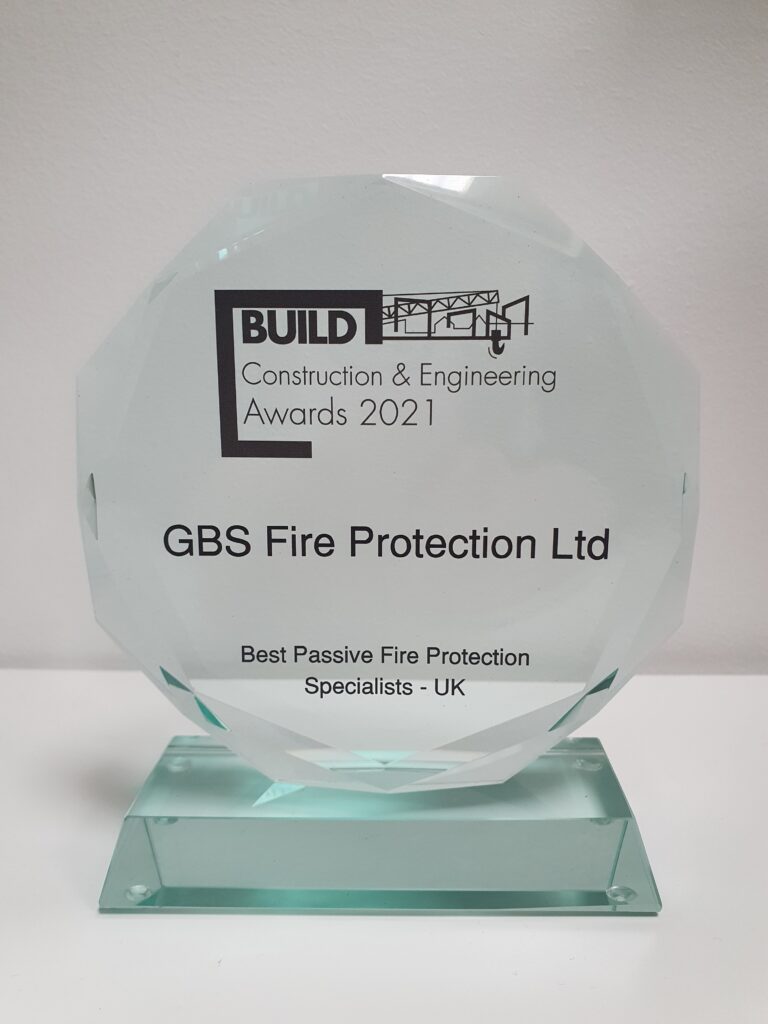 In addition to this accolade is the below write up which is now live on the BUILD website:
https://www.build-review.com/build-magazine-announces-the-2021-construction-and-engineering-award-winners/.