This week's update is a bit of a special one… GBS Fire Protection won an award!!
We have been awarded 'Fire Protection Services of the Year' for 2020 in the South England Prestige Awards.
GBS Fire Protection Ltd have come so far in such a short time and it makes us immensely proud to receive recognition for our efforts.
We hope this will be the first of many as the business continues to flourish.
Prestige Awards:
For the last 16 years we have been running national and international awards under the Corporate Live Wire and LTG business platforms, in 2019 we introduced our regional awards to recognise smaller, independent businesses that are extremely successful and hard working on a local level.
We will be releasing the 2020 South of England Business Publication and we will be listing all of those recognised. The publication will be available in print and digital formats and will be full of interviews and features including South England news. The South England Business Magazine will be available to over 500,000 Corporate Livewire subscribers. It will also reach over 30,000 readers located in South of England in both print and digital formats.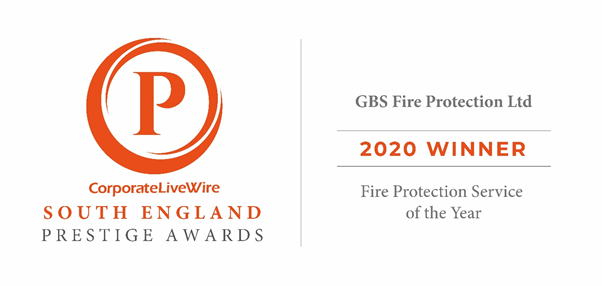 Don't forget to give us a follow on LinkedIn for regular updates.